Your generous donations are changing the lives of our Cobb County first responders and our community!
Global Pandemic Assistance

Cobb County Public Safety Foundation delivered hundreds of pairs of safety goggles and thousands of masks and hand sanitizers to the Cobb County Sheriff's Office, fire department, police department, 911, Cobb County District Attorney and Cobb County Solicitor General.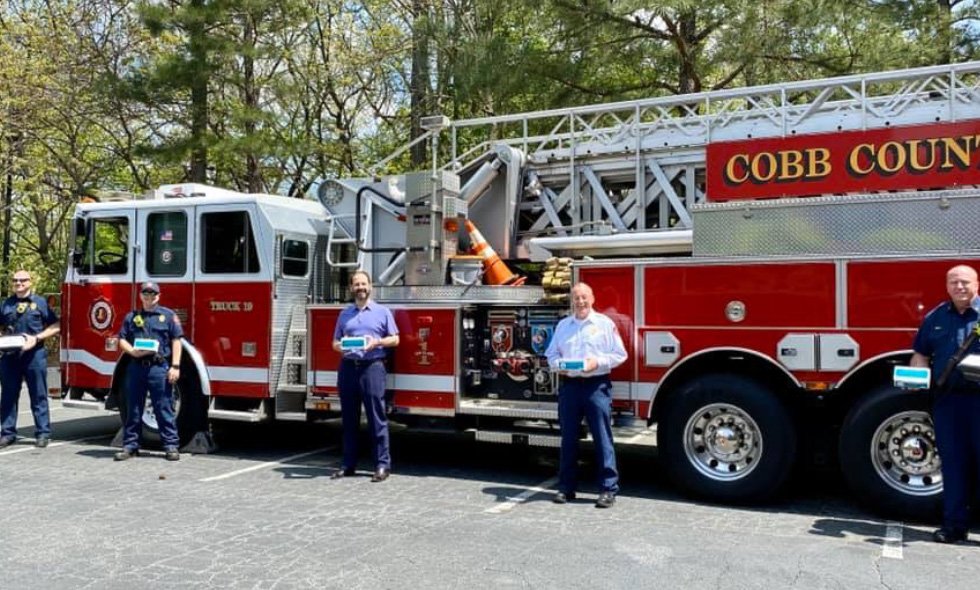 Four police patrol bikes were donated to the Community Affairs unit. These bikes will enhance officers ability to protect our citizens and enhance maneuverability for our officers. cv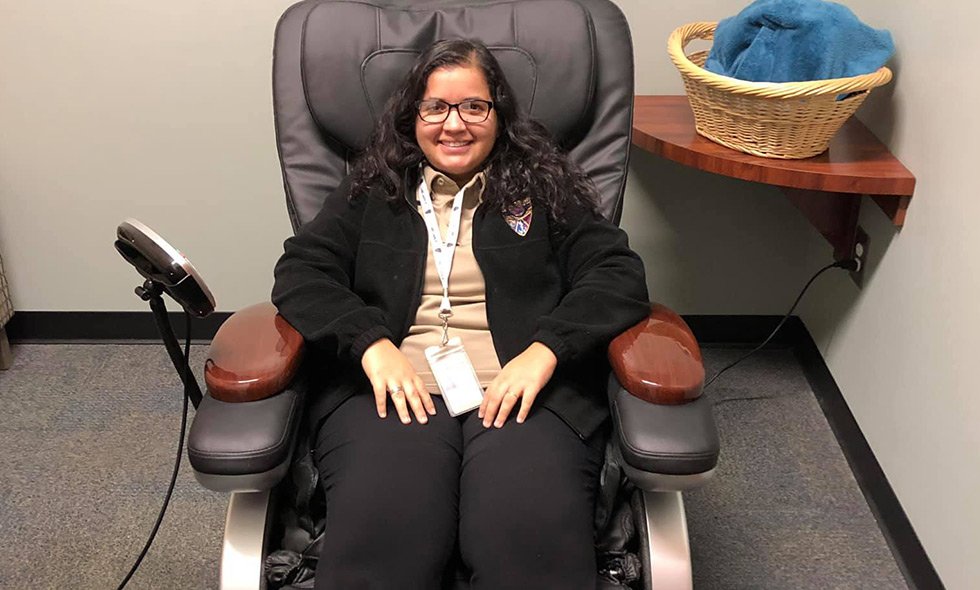 The massage chair donated by CCPSF is helping to reduce stress levels for Cobb 911 Operators who work very busy 12-hour shifts on the front lines keeping citizens and first responders safe. Special thanks to Tom Langley who made this donation possible!
Police SWAT Sergeant Roger Nalls
Sgt Roger Nalls (R) receives a CCPSF Relief Grant from Cobb PD SWAT Off Rob Morris (L). This grant helped alleviate the financial burdens of Roger being away from his family for cancer treatment at MD Anderson in Houston TX.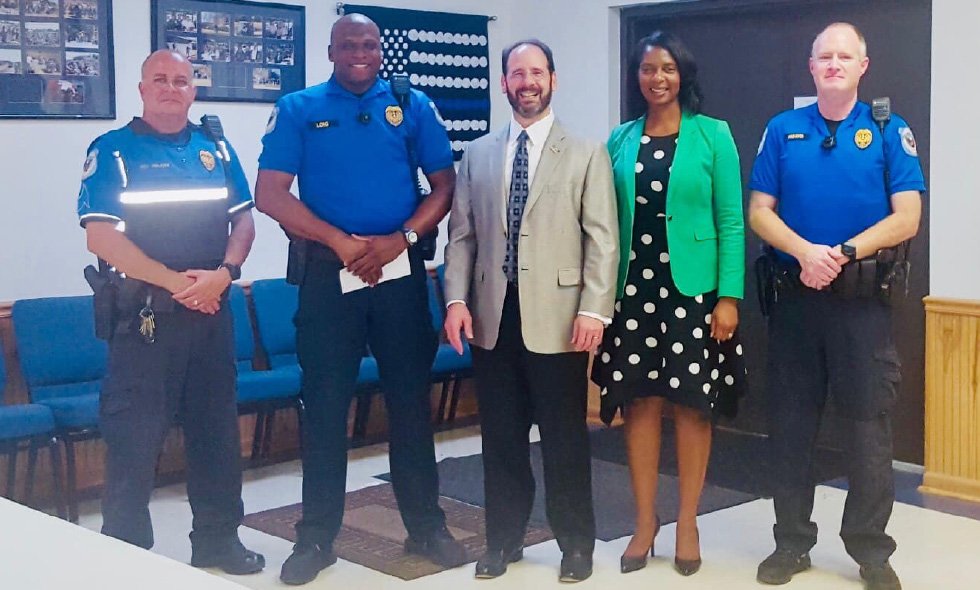 911 DISPATCHER RECEIVES GRANT
Our first project! CCPSF is honored to present a "Relief Grant" to benefit the wife of Cobb County PD Officer Sheldon Long. She is a Cobb 911 Operator battling a chronic disease.
L to R Cobb PD Sgt Dave Ablashi – Cobb PD Off Sheldon Long – Lance LoRusso, CEO CCPSF – Cobb District Attorney Joyette Holmes – Cobb PD Off Andy Higgins
receive updates, event information, and other information regarding the cobb county public safety foundation delivered right to your inbox.