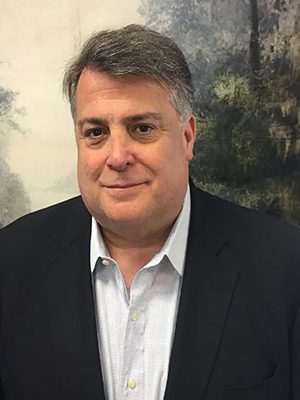 President & CEO
Metro Atlanta Ambulance
Through his Executive MBA from the Scheller College of Business at Georgia Tech, Pete Quinones obtained key tools for understanding how technological change creates new business and innovation opportunities. As an industry leader in pre-hospital care, Quniones has used this knowledge to implement several innovative programs unique to Metro Atlanta Ambulance Service (MAAS), a company he founded several years ago.
Quinones initiated the placement of the LUCAS chest compression system in all of MAAS' emergency 911 ambulances throughout northwest Atlanta, which serves a population of over 1.2 million citizens. As the only ambulance service in Georgia to use the device, MAAS has set the standard for pre-hospital cardiac care in Georgia, and national reports have confirmed higher survival rates.
Quinones also implemented a program that enables a paramedic's scope of practice to include home health visits. This program has reduced unnecessary visits to the emergency room, created a new business model for MAAS, and reduced pulmonary and cardiac patient readmission rates.
A final example from Quinones' many innovative programs is that he implemented Georgia's only extracorporeal membrane oxygenation (ECMO) life-support machine transportation team. MAAS developed a program to allow specialty hospitals such as Emory University's to receive patients from around Georgia on ECMO. Patients who need ECMO have a severe and life-threatening illness that stops their heart or lungs from working properly.
The impact of Quinones' work on the Atlanta community has been outstanding. As a result of these pre-hospital innovations, citizens and visitors in MAAS' service area receive better emergency care. MAAS, under Quinones' leadership, is committed to ensuring and enhancing the health, safety, and quality of life in the community. The company also performs many community outreach efforts and has received numerous awards and recognition.
Outside of his work with MAAS, Quinones is a member of the Cobb County Chamber of Commerce Board of Directors, where he has been active with EDGE and igniteHQ, two initiatives that provide mentors, establish innovation labs, enable talent development, and provide funding for entrepreneurship and innovation. In addition, Quinones has focused on economic development strategy for a prosperous Cobb County.
Finally, Quinones is involved in the academic community through his alma mater. He created the Michelle and Peter Quinones Dean's Scholarship at the Scheller College of Business to partially fund the education of a deserving undergraduate student in the college. He also participates as a speaker in the school's classes and programs.
receive updates, event information, and other information regarding the cobb county public safety foundation delivered right to your inbox.